Home
Jumpman is Open for Business!

New Item! 20′ Velcro Wall with 2 Suits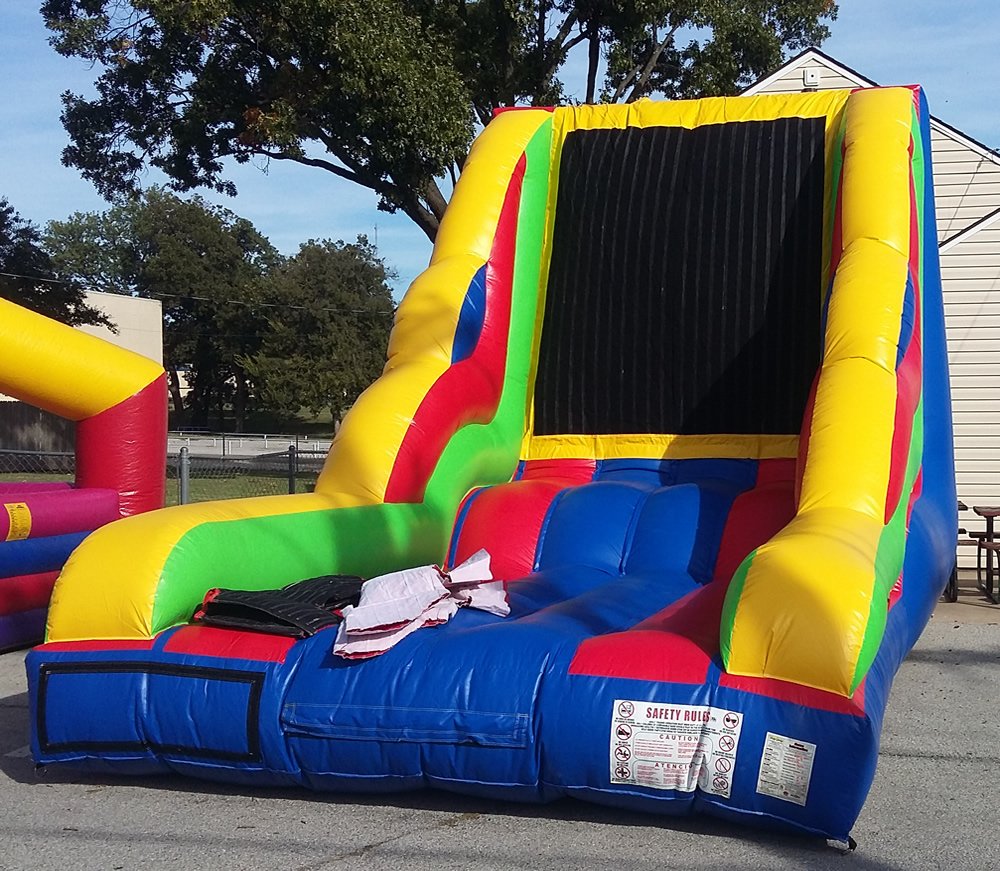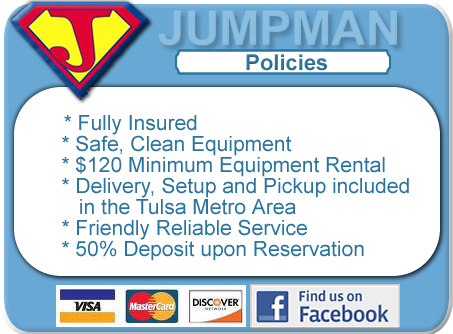 Cancellation Policy: Since equipment is rented in advance, no refund for cancellations can be made, however if it is determined by Jumpman Party Rentals that the weather prohibits safe use of the equipment (rain, snow, high winds, etc.) on your rental date we will give you the option to reschedule or have a full refund. This is the only time a refund will be made or given.
Deliveries: We deliver for free within the Tulsa Metro area. Outside of this deliveries are $1.25 per mile.